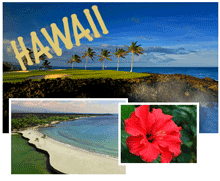 SYMPOSIUM INFORMATION

>General Information
>Faculty
>Program/Schedule
>Accreditation - CME
>Registration
>Hotel Information


Officially Endorsed by:

UCSD Sulpizio Cardiovascular Center





American College of Cardiology



Arizona Chapter
California Chapter
Hawaii Chapter


The 8th Annual
International Hawaii Symposium on
Diagnostic and Therapeutic Modalities in Heart Failure
A Comprehensive and Practical Review of Advances in
Heart Failure and Biomarkers



November 29 - December 1, 2018

Waikoloa Beach Marriott
Island of Hawaii

Barry H. Greenberg, MD, FACC
Alan Maisel, MD, FACC
Program Directors

2018 CME SURVEYS/CERTIFICATE and CONFERENCE MATERIALS


GENERAL INFORMATION
Come join us for the 8th Annual International Hawaii Symposium on Diagnostic and Therapeutic Modalities in Heart Failure will be held from Nov 29 - Dec 1 at the delightful Waikoloa Beach Marriott on the beautiful Island of Hawaii.

The Island of Hawai'i has not been more beautiful in Years! The sky is robin-egg blue every day with incredible clouds and sunsets. The air is super high quality, visibility is incredible.

The volcano is inactive although there is still a lava flow – however remote and insignificant at this time. Volcanoes National Park is reopened and just great. Leilani Estates residents – the eruption center are back living in their homes, with fissure 8 right in the middle of their subdivision.

On September 22, Park rangers turned off the Park Closed sign on Highway 11 and replaced it with a new message: Welcome Back/Park Open. Rangers were able to open the park several hours ahead of schedule and the first vehicle came in at 7 a.m. Several thousand people enjoyed the park under blue skies and cool tradewinds. Hawai'i Volcanoes National Park now resumes its normal 24-hour a day operation. This is a unique opportunity to visit the newly reopened Hawai'i Volcanoes National Park!

We hope that you will join us for an informative meeting in a beautiful island setting!




This year's program will provide in depth coverage of the important advances that have taken place in heart failure over the past year as well as provide an overview of the most effective therapeutic strategies for prevention and treatment. Topics include:

• Lipid lowering strategies and the role of PCSK9 inhibitors
• Benefits of SGLT2 inhibitors in preventing CV events
• The role of PCSK9 inhibitors
• Practical approaches for managing hypertension
• Clinical assessment of HF and use of biomarkers
• Evaluation and treatment of sleep apnea
• Role of cardiac rehabilitation in heart failure patients
• Incorporating sacubitril valsartan and ivrabradine into clinical practice
• Recognizing and treating pulmonary arterial hypertension
• Treating HFpEF
• Managing hyperkalemia in heart failure
• NOAC's for treating CV disease
• Role of palliative care and hospice
• Vaptans as therapy for hypervolemic hyponatremia
• Percutaneous approaches for treating vascular and valvular disease
• Left atrial closure devices
• Optimizing acute heart failure outcomes
• Managing drug-drug interactions and drug side effects
• What's new with pacing, ICDs and CRT
• Wearable cardioverter defibrillator
• Remote monitoring of pulmonary artery pressures as a means of
improving outcomes in heart failure patients
• Use of percutaneous and durable mechanical circulatory support
• Diagnosing and treating amyloid heart disease
• Efficacy of direct thrombin inhibitors in reducing CV events through
vascular protection

Attendees will have the opportunity to hear leaders in the field discuss the newest
important advances as well as provide practical guidance for optimizing patient
care. We hope that you will decide to join us.


INDUSTRY SESSIONS
On Thursday and Friday Industry Product Theatre Sessions (Breakfast and Lunch Sessions) are included with registration but require RSVP - selections made during online registration.




LOCATION and ACCOMMODATIONS
The Waikoloa Beach Resort
69-275 Waikoloa Beach Drive
Waikoloa Village, HI 96738
Phone (808) 886-6789

The newly redesigned hotel offers spacious, modern accommodations with patios and balconies overlooking beautiful Anaeho'omalu Bay. Step out onto our pristine, white, sandy beach - the only one of its kind in our resort area. Play in our two outdoor pools and waterslide. Golf on two championship courses within the Waikoloa Beach Resort. Our boutique spa offers a full menu of therapeutic and beauty treatments. When you're hungry, stop by Aka'ula Lanai or Hawaii Calls Restaurant and Lounge, and don't miss our Sunset Luau with music, dancing and Hawaiian food. Enjoy our 24/7 fitness center and free Wi-Fi in all public spaces. Host an event in our elegant venues, ideal for weddings, incentive trips and corporate retreats. Steps away, discover Kings' and Queens' shops, eclectic restaurants and local attractions. Experience the spirit of Aloha at our luxury hotel on the Big Island of Hawaii.

> Hotel Information and Reservations

Reservations
Deadline: November 10, 2018. If your reservation is not received prior to cut-off date, reservations will only be accepted subject to availability.


HELICOPTER TOURS
Some of the most amazing places on the Big Island are very difficult to reach over land. Using a helicopter makes it possible to see many of these wonders in a very short amount of time. Helicopter tours depart from Kona, Hilo, and Waikoloa and can last between 1 hour and a full day.
> Tour Information


SYMPOSIUM CANCELLATIONS
Because of advance planning requirements, a full refund less a $75.00 processing fee will be given if you cancel. Please cancel in writing and postmark by November 1, 2018. No refunds will be given after November 1, 2018.


FURTHER INFORMATION
Complete Conference Management
3320 Third Avenue, Suite C
San Diego, CA  92103

Phone 619-299-6673
Fax 619-299-6675

info@ccmmeetings.com